Monday, October 4, 2005 9:05 AM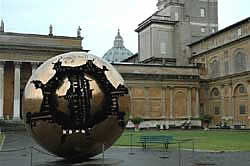 After San Pietro, the Sistine Chapel is where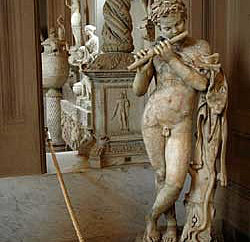 everyone wants to go. The Sistine Chapel is located at the end of a path that takes you through the Vatican Museum (Musei Vaticani). The Vatican Museum is located not too far from San Pietro with one tiny tiny detail. There is a line to the Vatican Museum that is hundreds of blocks long, or at least that is what it feels like. On the day I was there it was raining a steady downpour and it was the off season. The line to get in was 5 hours long. I cannot imagine coming to this place on a beautiful day during the tourist season.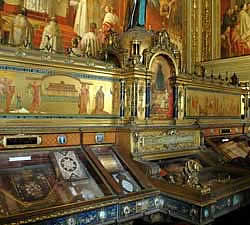 The Vatican Museum is similar to the Louvre in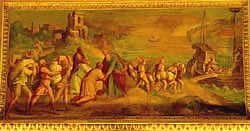 Paris with the exception that it specializes in Christian and ancient Roman history. While I was there I was struck by the huge number of decapitated ant eaters. They are everywhere. This reflects the morality of Christianity. In Paris no such desecration has occurred. And like the Louvre, the way to get the most out of a visit to the Vatican Museum is to do your homework before you come here. Otherwise you are just looking at rooms and hallways and more rooms and hallways full of stuff, really really neat stuff, but stuff just the same. My advice, like the Louvre, is to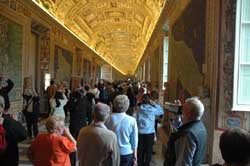 study just one or two things that you know are here and then come and see them. You cannot possibly know even a fraction of what these wonderful places hold, but if you see just one thing that you have studied in advance it will make the experience so much better.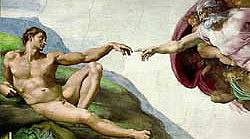 The high point of the trip through the Vatican Museum is the Sistine Chapel and the ceiling, of course, the main main point of interest in the Sistine Chapel. Unfortunately, I was not much impressed. It is like the Louvre. There, the Mona lisa, is one of the biggest attractions, but when you actually see it, you wonder, "That is it"? So in the same way Michaelangelo's ceiling painting of Adam and God is good, but in comparison to all the other amazing things that you see along the way in the Vatican Museum, it is overrated. But then again, when I was left alone and allowed to sit quietly in the Sistine chapel without the crowd and the constant announcements in 10 different languages not to take photos, the majesty of this this painting or the Mona Lisa would eventually come to me.