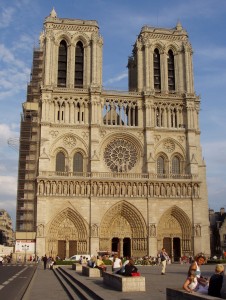 There is a place I know as Notre Dame,
Sweet blessings comfort me there.
And in my mind I still seek her calm,
Many changes touched me there.
Blue red windows all around,
Yellow sunlight filtering through.
Tall ceilings calling me home
Removing darkness from my soul.
Oh mother, can you see me crying?
Hold me helpless in your arms.
In my heart I fear I am dying,
Oh mother, sing to me somehow.